Personal and Community Growth through Golf. ⛳

Help us grow The Detroit Youth Classic! 🏌🏿

Share the game and its life lessons with the next generation.
3 Ways to participate
Join us for events – bring yourh friends or meet some new ones
Join the Community as Social Member with access to more events
Join the race for the EGA Tour Cup and improve your game to earn more points
Home of the EGA Tour
---
A simple, convenient, virtual golf league w/ local hubs and events. ⛳
Collect points throughout the SZN and try to win the EGA Tour Cup! 🏆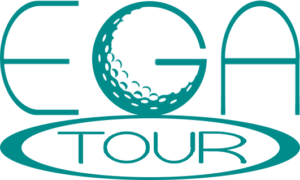 Personal and community growth, through golf.
#3L1T3Golf
Not your ordinary golf league…
No weekly commitments
Earn points for every round you play, no matter where or when you play
Earn points for improving your game as you reduce your handicap index
---
A variety of events and formats:
SZN-long EGA Matchplay Tournament
Detroit Youth Classic 2-Day Major Event to Grow the Game
"Crown Course" Stroke Play Majors
Social Scrambles
All Star-Break (3-Club Challenge, Par-3 Shoot-out, Stableford)
Unlimited Match Play Opportunities

1 SZN-long Rival
3 Spring Matches in your EGA Matchplay Tournament group + Playoff Matches
Unlimited Challenge Series matches against whomever you want
---
How to Win 🏆
3 ways to earn points –
Play Golf – 25 points for every round you submit, wherever and whenever you want to play
Get Better – 250 points for every handicap stroke you improve, and penalties for every stroke you get worse.
Win Matches – 100-1,000 points for winning matches
AND Your EGA Tour Card ™ gets you access to events and admission to EGA Tour City Cups to earn more points!
---
Local Rankings for Local Events &  City Cup Championships
---
Prizes awarded for Tour Cup Champions, City Cup Champions and podium winners 💰
Regardless of EGA Tour Rankings, all players earn prizes through the Player Impact Program 🏌🏿‍♀️
EGA Tour Bundle
EGA Tour Card – Access to 20+ Events Nationwide
Official USGA Handicap Index included
Over $1,500 in prizes
3L1T3 Model Tee Shirt
3L1T3 Golf Balls