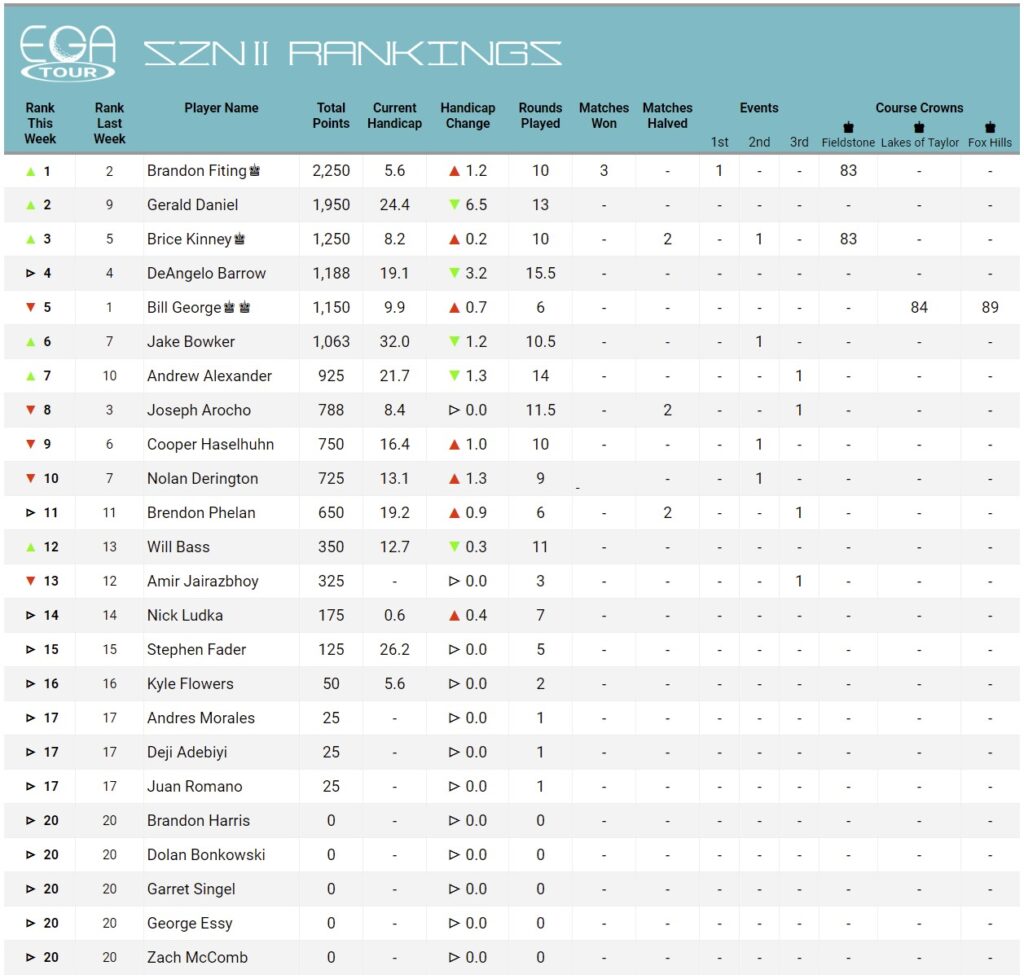 It's tournament week! While LIV golf is getting all the airtime for kicking off their inaugural event, the Youth Classic is where it's at! We have a field of 24 guys and gals ready to compete. Hopefully a few of us can represent and put up some good scores to contend with the high school players. The standings are sure to shake up next week with a lot of points on the table this weekend but we had some movement this last week.
Our first set of matches took place with Group A at Fieldstone. Brandon Fiting had himself a day, taking down all three of his opponents: Brice, Brendon and Joe. He also tied the Course Crown score of 83, previously posted by Brice. The rest of the matches ended in ties. We'll surely be seeing Brandon in the knockout round with that performance.
Gerald has shot up the leaderboards as he continues to post the most rounds played, second only to DeAngelo in that regard. His initial handicap of a 30 has shot down as a result and he's banking a lot of points because of it.
Brice now rounds out the top 3 with points from his halved matches and his share of the Fieldstone Course Crown.